Services offered at Les Peupliers campsite in southern Ardèche

We offer you a range of services. Need simple information, advice, rentals and various services, troubleshooting? Fancy a good ice cream? An relaxing evening or games? Come see us, we will do our best to please you!
Questions, advice or information?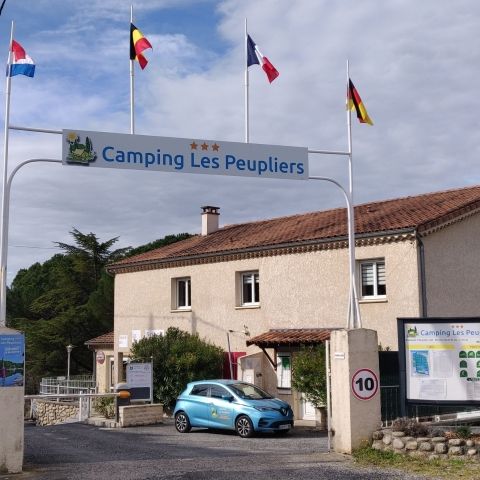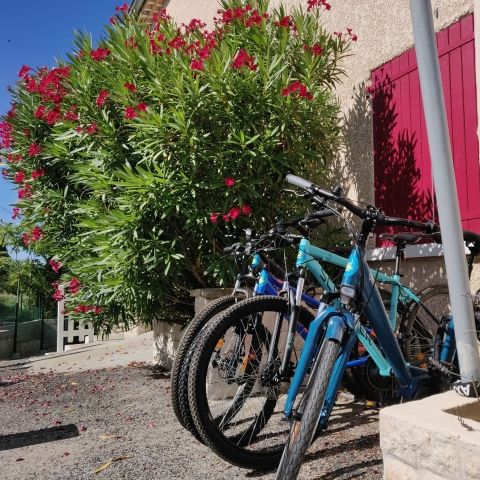 Do not hesitate to contact the reception desk; we can arrange with you the practical aspects of your stay, but also advise you on the activities on site or nearby the 3-star Les Peupliers campsite.
We will share with you our discoveries or our current favorite activities. If you wish, we will put you in touch with our partners, carefully selected and who share our approach. Please note that we accept holiday vouchers for the payment of your stay.
Finally, if you are not motorized, or if you want to use a vehicle more suited to a getaway on our roads, we offer the rental of an electric "Renault ZOE" vehicle : come and book it at the reception desk!
Do you want to travel light?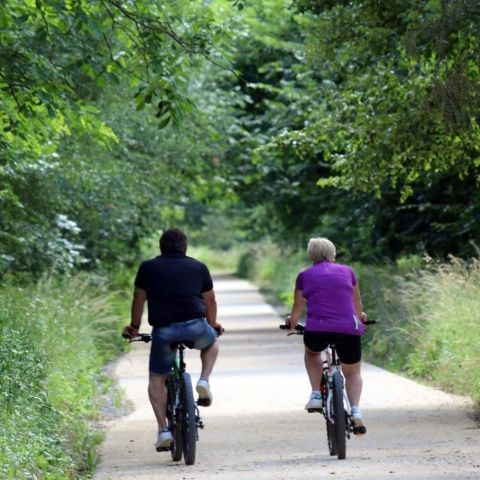 We offer a rental service of sheets and towels for your stay. To spice up your meals, we provide you with gas barbecues (for your safety, open fires are strictly prohibited due to the risk of fires). At our camping site, forget the cooler: we offer the possibility to have a fridge on your pitch! You can book these rentals and be assured of their availability upon booking your pitch, or ask us at reception.
You can also rent bikes at the Les Peupliers campsite, and thus discover the surroundings, at your own pace, on the paths or on the famous Via Ardèche which offers you superb views, in particular of Vogüé et son château, along a route without elevations.
Forgot something?
Find take-away beverages, ice-cream and crepe at the bar. Come and drop your cold accumulator. We also have gas bottles of different sizes so that your barbecue evening does not end up with a cold meal! We can also help you out, if you forgot an accessory, such as an iron, if available.
Feel like breakfasting?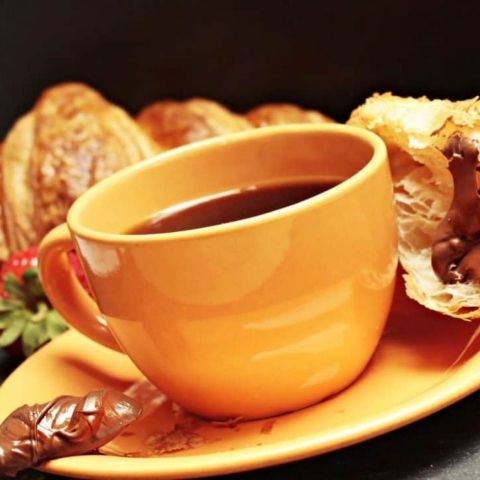 No constraint on vacation! Come and have an excellent breakfast at the bar of the 3-star Les Peupliers campsite, in our restaurant room or on the terrace to enjoy the surrounding nature; simply book the day before or at the same time you book your stay for more convenience. We also offer you fresh bread or pastries in July and August (school holidays), available on reservation the day before. You just have to come and take your order the next day after 8 a.m. at the campsite bar.
Need a break?
Come and have a refreshing drink on the terrace overlooking the swimming pool, while the children enjoy an ice cream or a well-deserved snack! Or simply share an aperitif, classic or cocktail, with friends at the campsite bar.
We offer too a snacking service in the evening. Let yourself be attended to, on the terrace or in our room, in a pleasant and friendly setting. Our staff will invite you to liven up some evenings with entertainment at the snack bar. Themed dinners are also offered at the campsite.

The snack-bar is open in July-August (school holidays).
Finally, if you prefer to cook your own grilled food with family or friends, we provide you with a plancha area.
Need to relax?
We provide board games, free of charge. Or you could enjoy our library and exchange your books! 
Do you prefer to stay connected?
We offer free wifi in the reception-snack bar area. The campsite is also covered by Wi-Fi, conditions are available at reception.
In addition, you can watch the major sporting events broadcast on the bar's television, in a warm atmosphere!